Looking for a mindblowing electric party in a truly extraordinary surrounding? Or just would like to have a drink with a breathtaking view on the busy city's calm rooftops?
Then Corvintető is your place to be! You can find this club next to Blaha Lujza square, on the top of an old shopping centre.
Apart from its legendary electronic music events, Corvin Club also has place for concerts, cultural events and exhibitions as well.
Check out the breathtaking panorama of this rooftop club in our video, see you next time standing there with us!
Website: http://corvinclub.hu
Address: Budapest, Blaha Lujza tér 1-2, 1085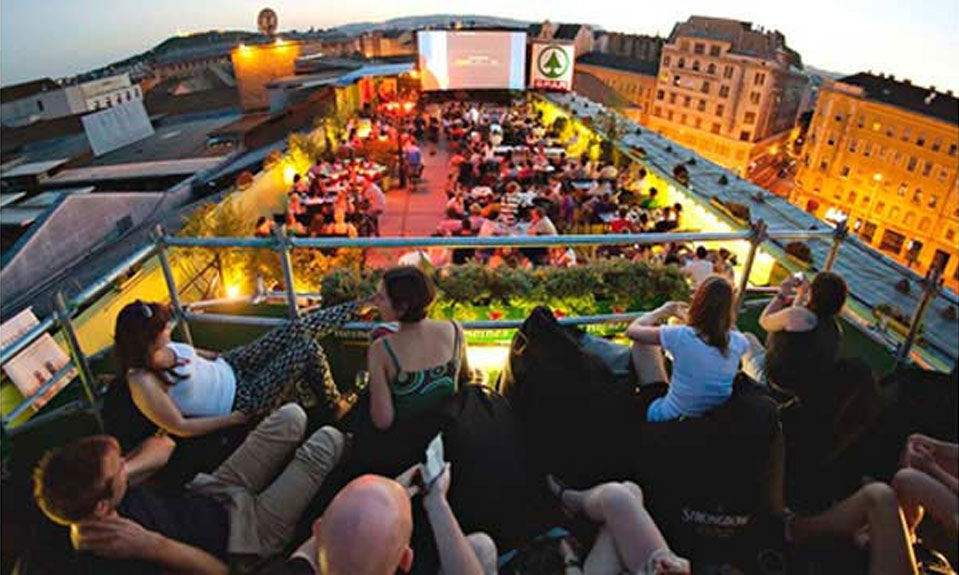 If you always wanted to be part of an Awesome Pub Crawl in Ruin Pubs with Free Welcome Drinks at Every Stop Skipping The Queue? Check out our homepage!
Our next ruin bar is really cool! Click here to continue reading: Füge Udvar