Ruin bars present an excellent opportunity to have big fun, here is our advice:
Go to the 7th district of Budapest (this is where we organise our pub crawl every day). The old Jewish quarter is full of ruin bars and pubs, and even some bigger ruin clubs.
Always dress according to the weather, many ruin pubs are actually open air, because they are apartment houses from the first half of the 20th century, and these houses always have a middle part that is open air (flat entrances are from the side).
Have some cash with you. Most of these places let you pay by credit card, but not all of them. They are usually cheaper than Western European bars, one beer should be around 500 Ft, a cocktail around 1300 Ft.
Be prepared for the crowd. Weekends are especially crowded, but this also means that you can find some good company on weekday evenings.
Take care of your belongings, although Budapest is considered safe, pickpockets are everywhere.
If you take a cab after the party, always take one which has a sticker of the company they belong to, otherwise the price may be quite high.
Just be yourself, make some friends, and enjoy!
Or, if you feel lost, come check out our Top 10 Ruin Bars in Budapest article!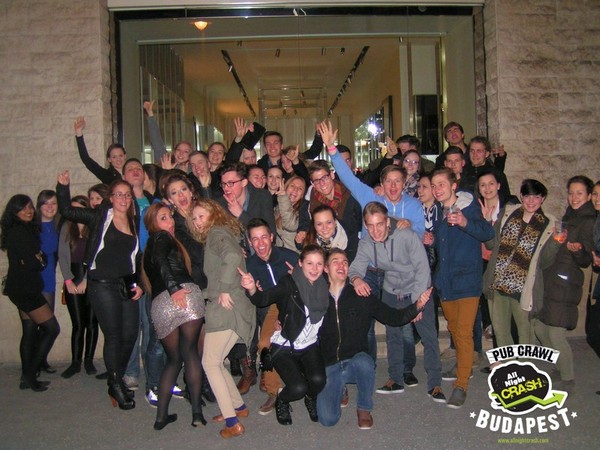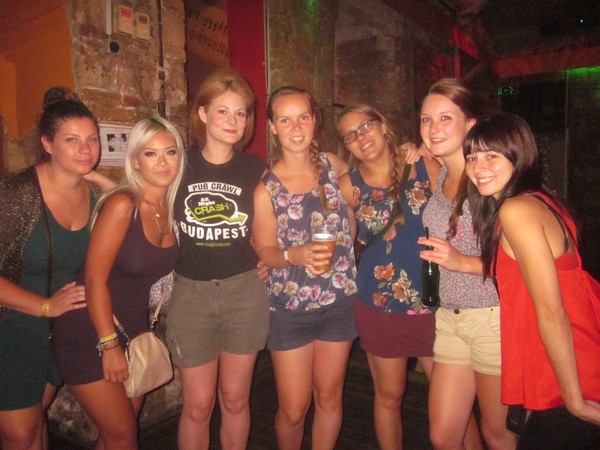 Check out our Winter Pub Crawl in Budapest article!