Ruin Bars Budapest Map
Did you always search for a Ruin Pub Map of Budapest, but never found one? We created one for You!
Scroll down for our Budapest Map of ruin bars where Pub Crawl Budapest brings it's visitors every night!
Click here to check out our Video Blog about Budapest Ruin Bars! We made an awesome Video, Infographics and included lots of Images!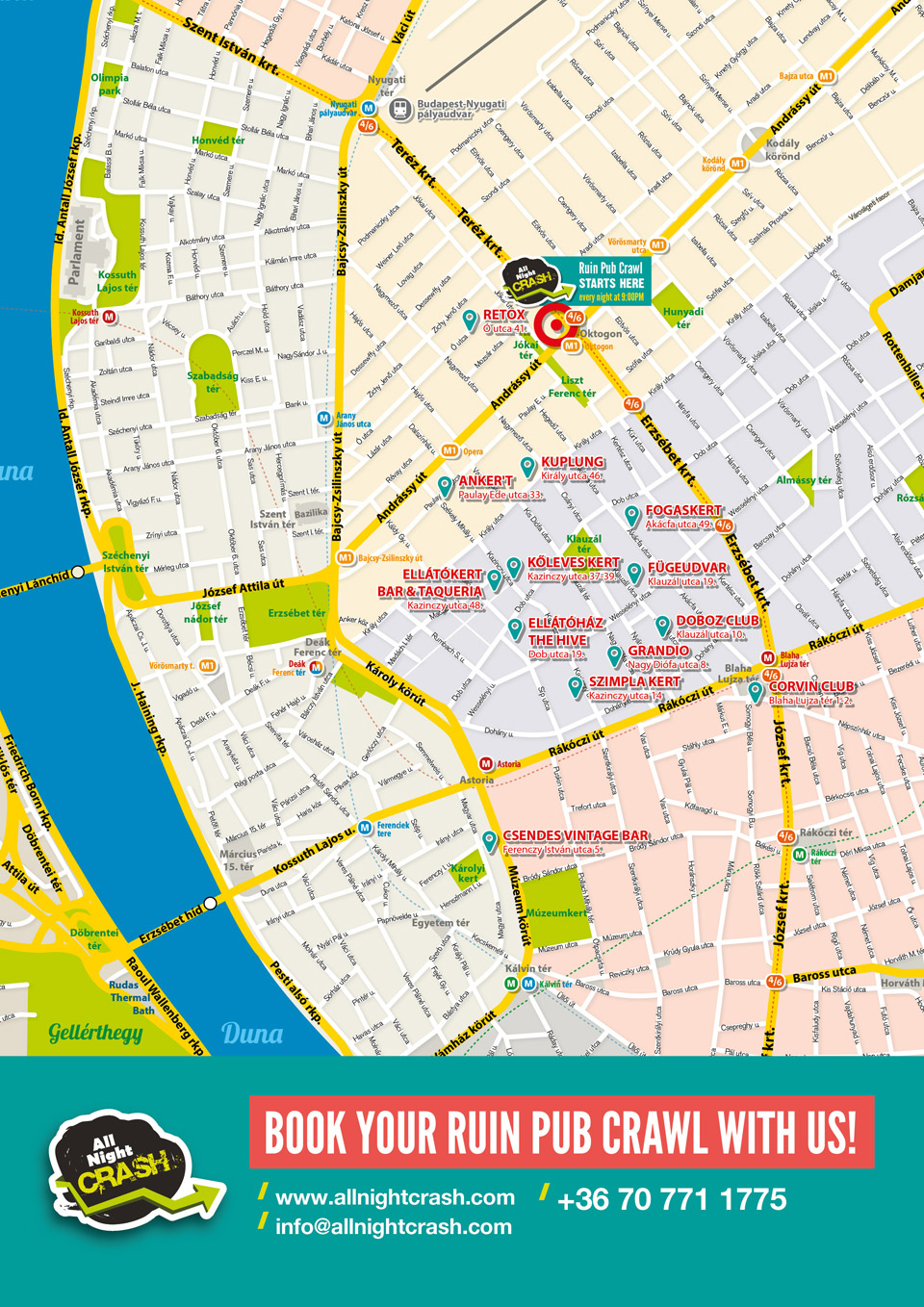 You will not have to walk alone in these Ruin Bars! Just join our Awesome Budapest Pub Crawl in Ruin Bars with Welcome Drinks at every stop & Skip The Queue With Us! Click here!!!